Say hello to parent-teacher chat and classroom announcements in Caroline app with a new app feature called Rooms! Rooms is a parent-teacher chat feature on the Caroline mobile app. Unlike the general information on the app, Rooms is a password-protected way for you to safely and securely communicate with your child's teachers. On Jan. 31, parents and guardians will receive instructions via email to create their Rooms login within the district app. The email will come from Apptegy, so please check your spam, just in case. If you do not already have the district app on your phone, please download it today so you'll be ready to login to Rooms. In the App Store or on Google Play, search Caroline Schools, MD. Rooms Video:
https://youtu.be/eULjjBn_F2o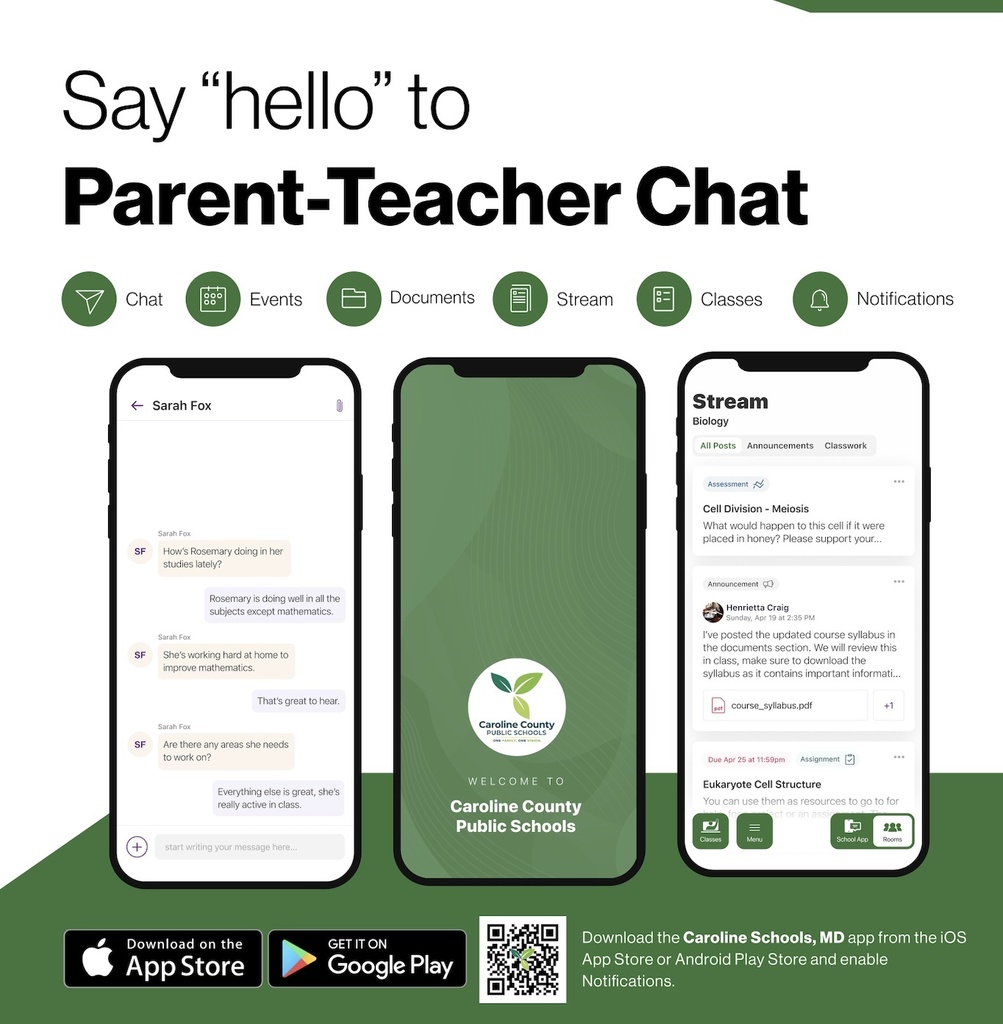 Our provider welcome in Creole and Spanish.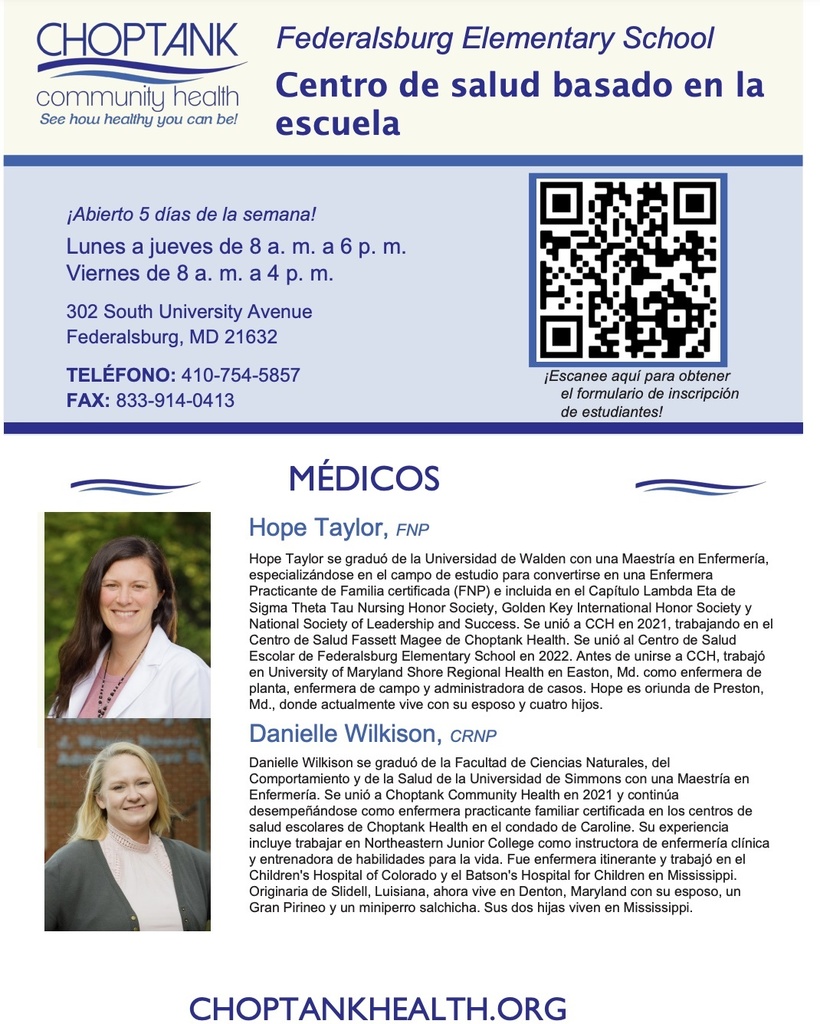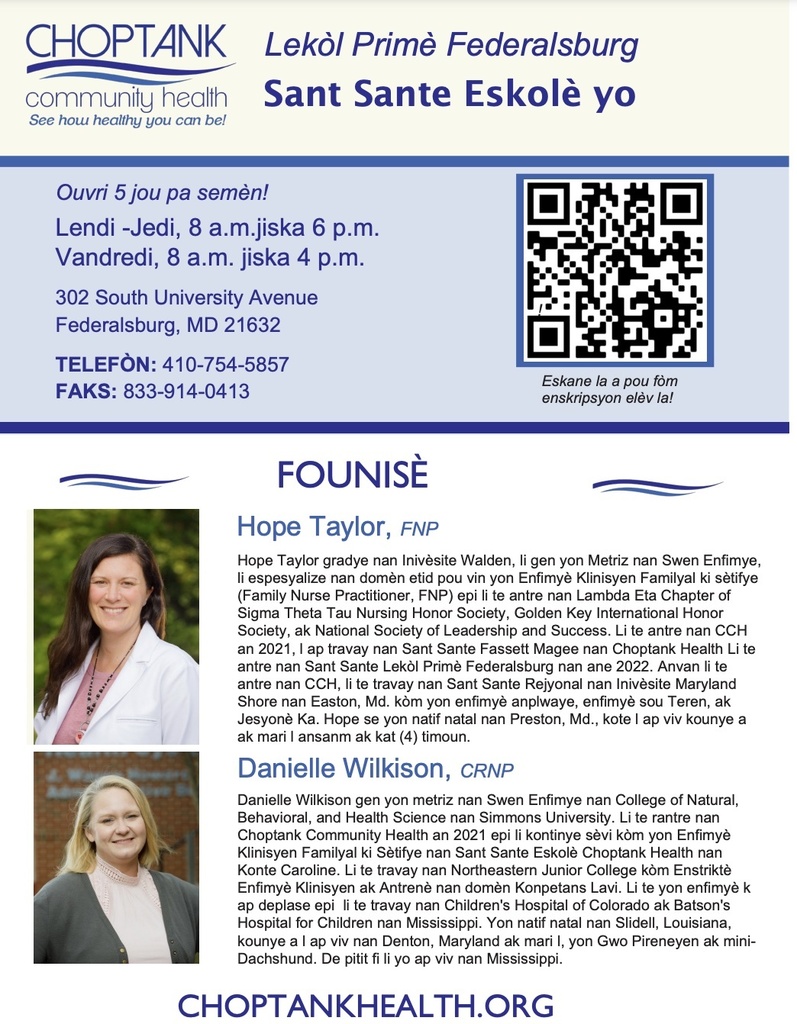 FES would like to welcome Hope Taylor as a new provider for Choptank Community Health. We are very lucky to have you and Ms. Danielle in our school family!

Check out the February Newsletter from The Wellness Center at FES!

A message from the FES PTO: Date Night, originally planned for Tuesday 1/24, has been canceled. We apologize for any inconvenience this may cause.

Please share! We are proud to be a participant in the Caroline Cares Community Resource Day, sponsored by the Caroline Local Homeless Board. The event connects families in need with resources and services, and will be held Wednesday, January 25 from 9:30 am until 1:00 pm at St. Luke's Methodist Church on 5th Avenue in Denton. Free services, information and assistance will be provided from a wide variety of community programs and partners. Free transportation provided to and from specific locations. #OneCaroline #CarolineFamily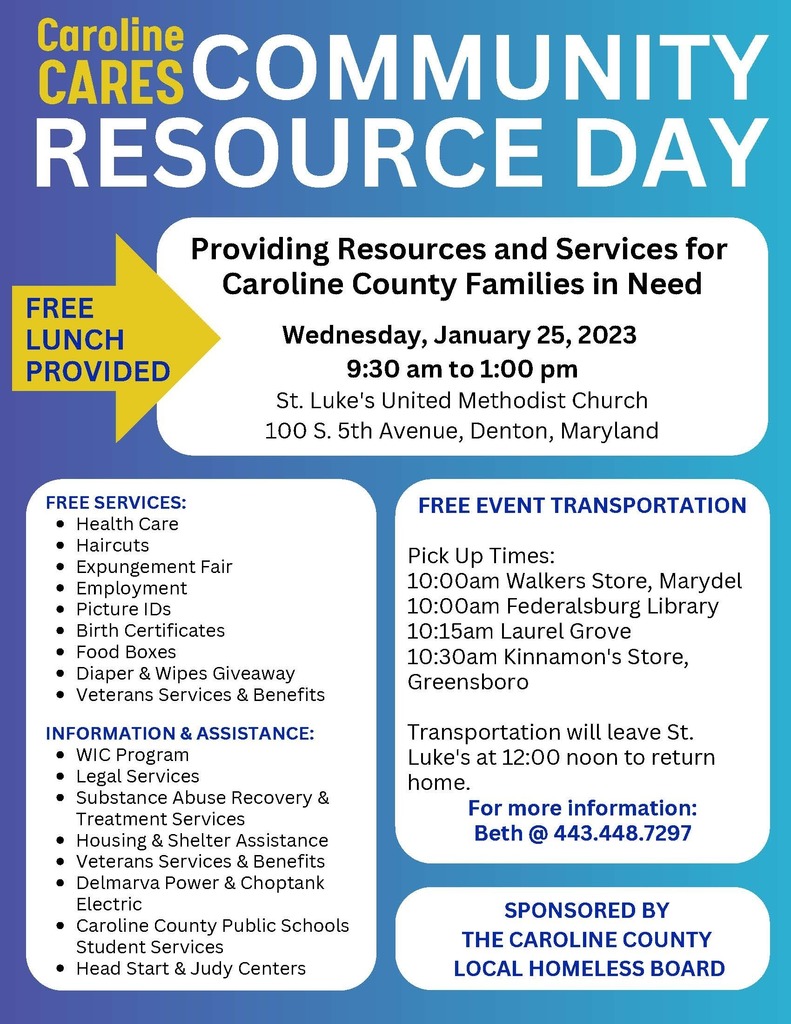 Tuesday, Jan. 24, is a half day of school; Wednesday, Jan. 25, schools are closed. #OneCaroline

Attention Band Students: Don't forget to bring your instrument every Friday!

More pictures from the Winter Ball.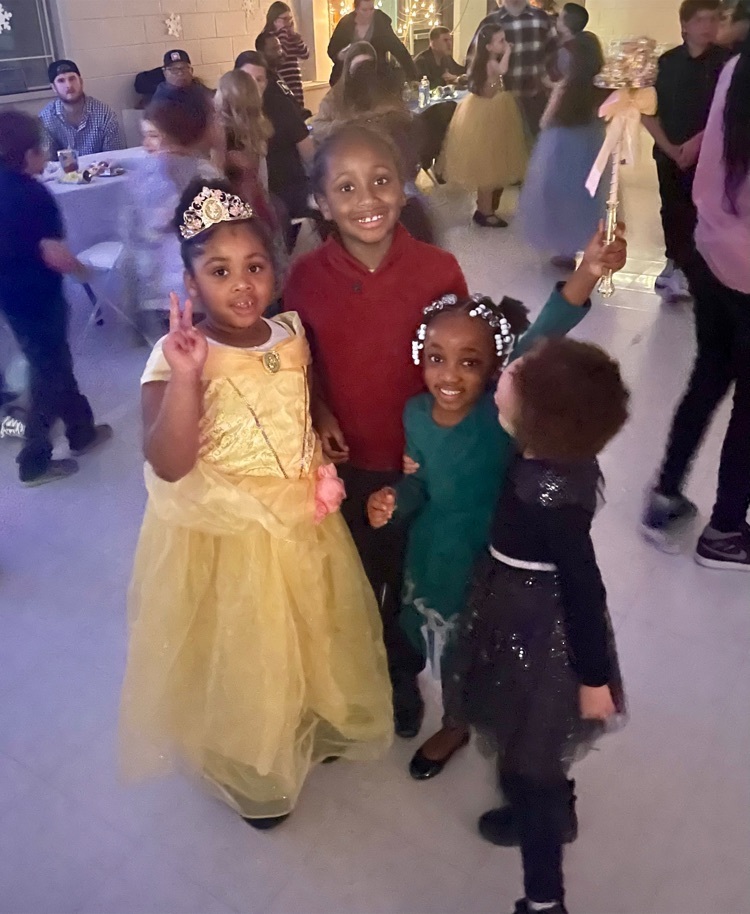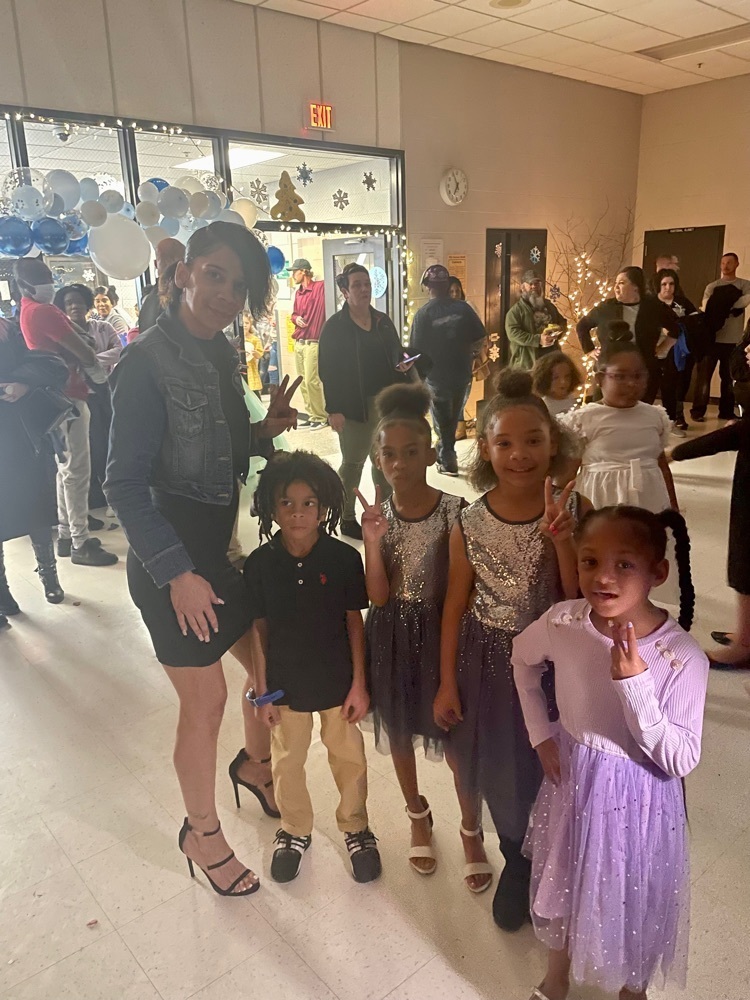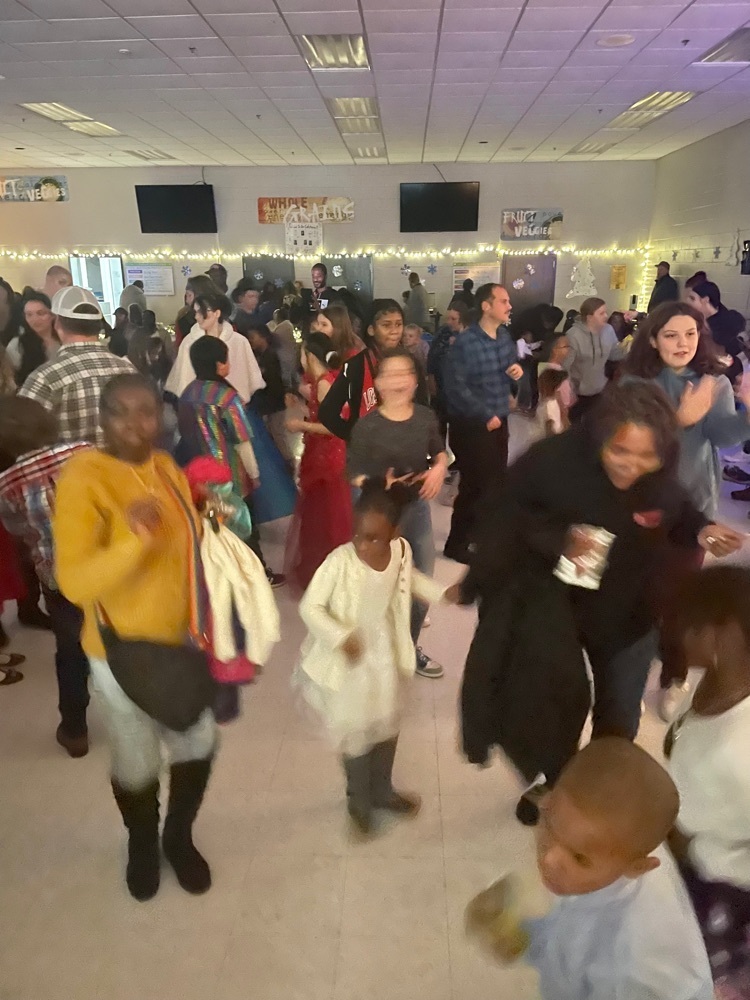 More pictures from the Winter Ball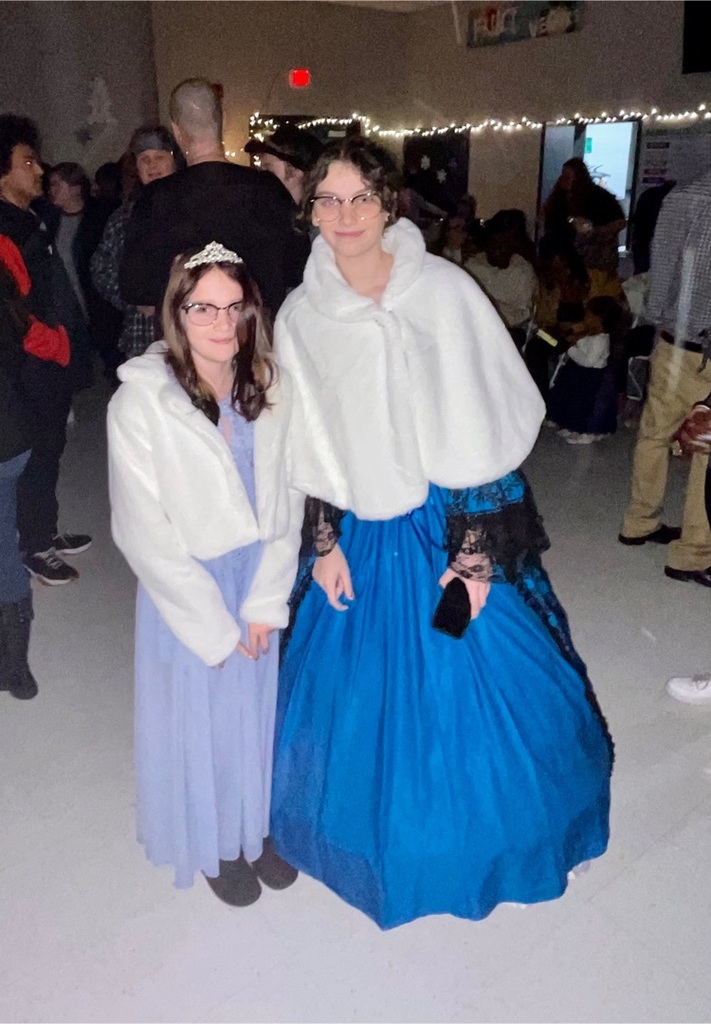 We had a great time dancing the night away at our Winter Ball! Thank you to all our Falcon families for spending your Friday night with us and the Federalsburg Lions Club for sponsoring this event.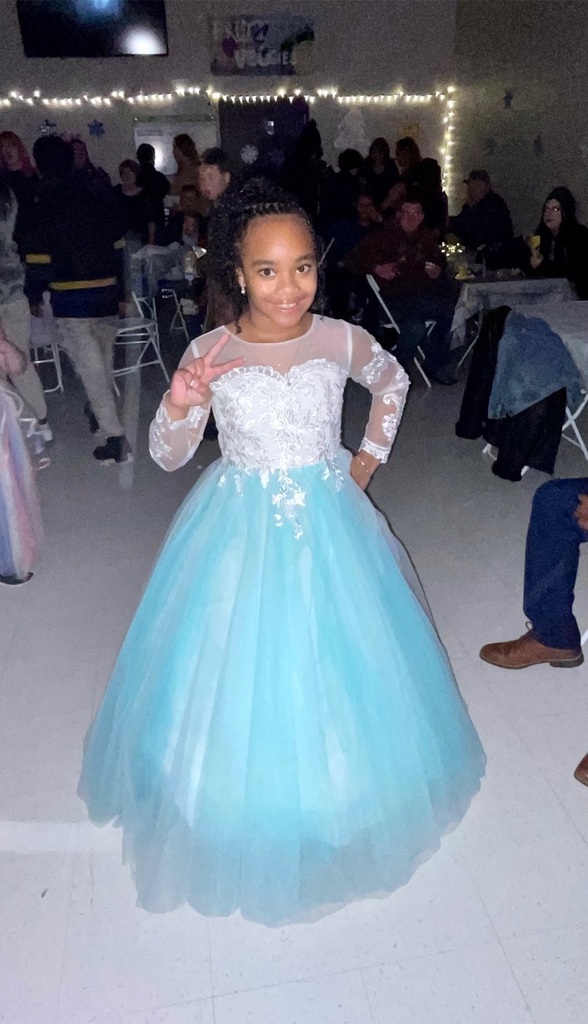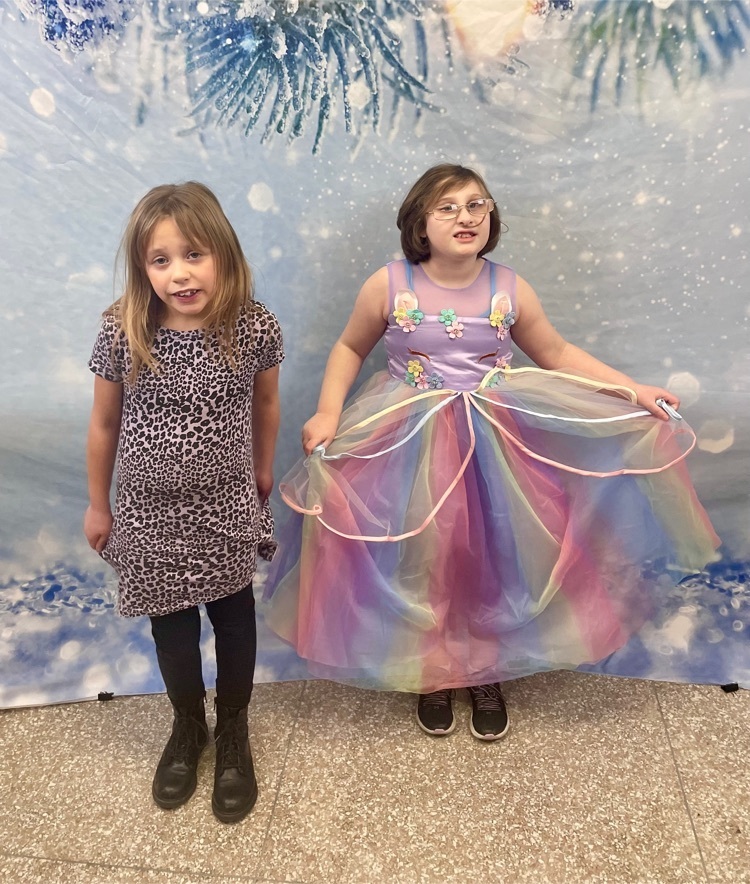 FES would like to thank Pastor Ricks and the Ministerial Alliance for their generous donation. We are truly grateful for their support!

Thank you to Working Artist Forum Inc. for you generous donation to our art program! Pictured receiving the donation is art teacher, Mr. Lambert.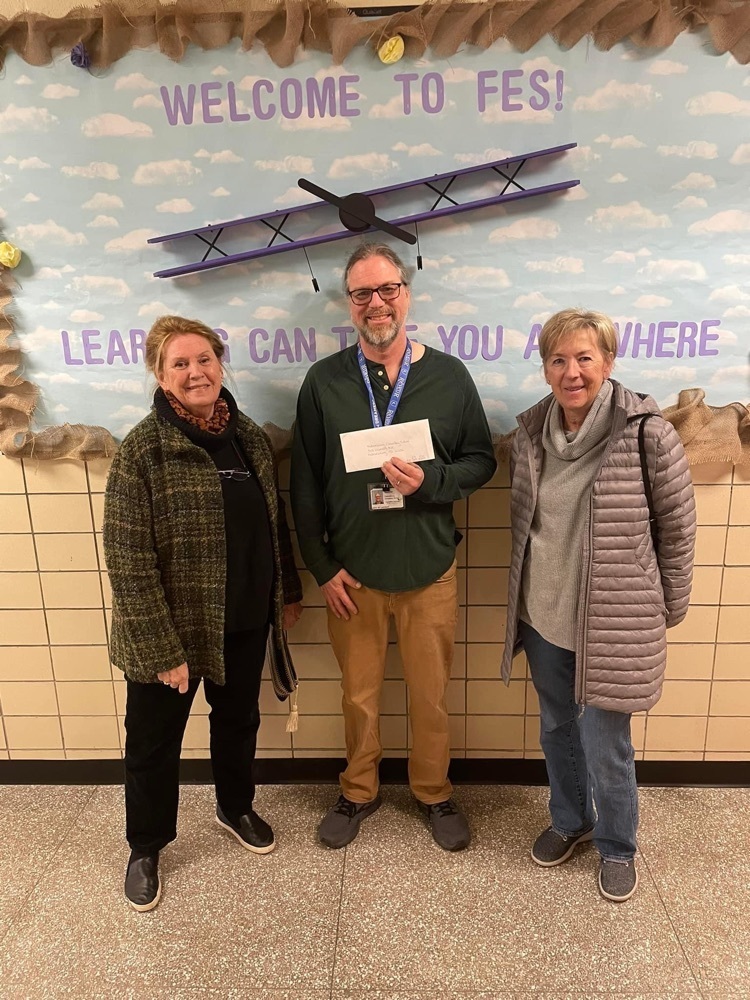 Second grade had fun learning how to dribble with a hockey stick in Mrs. Karek's P.E. class today!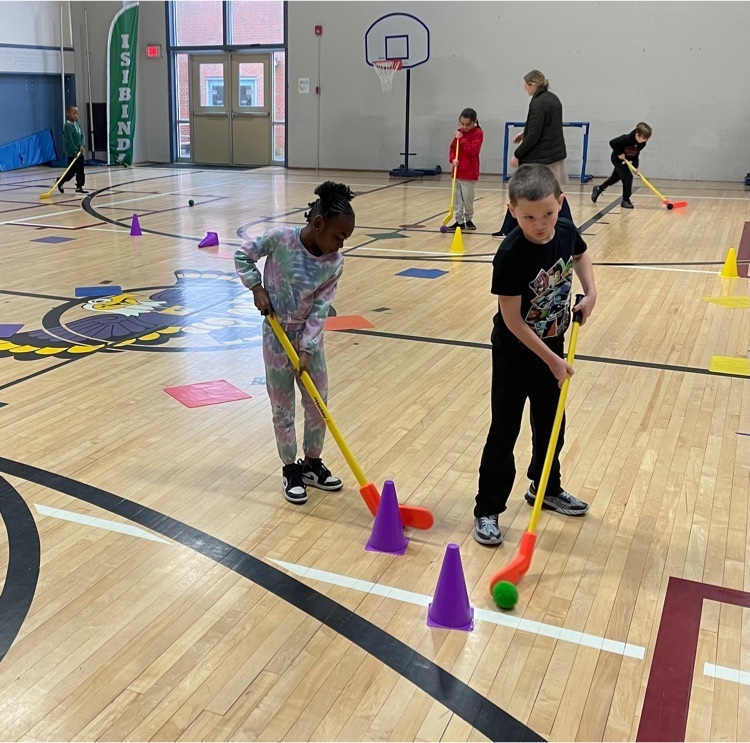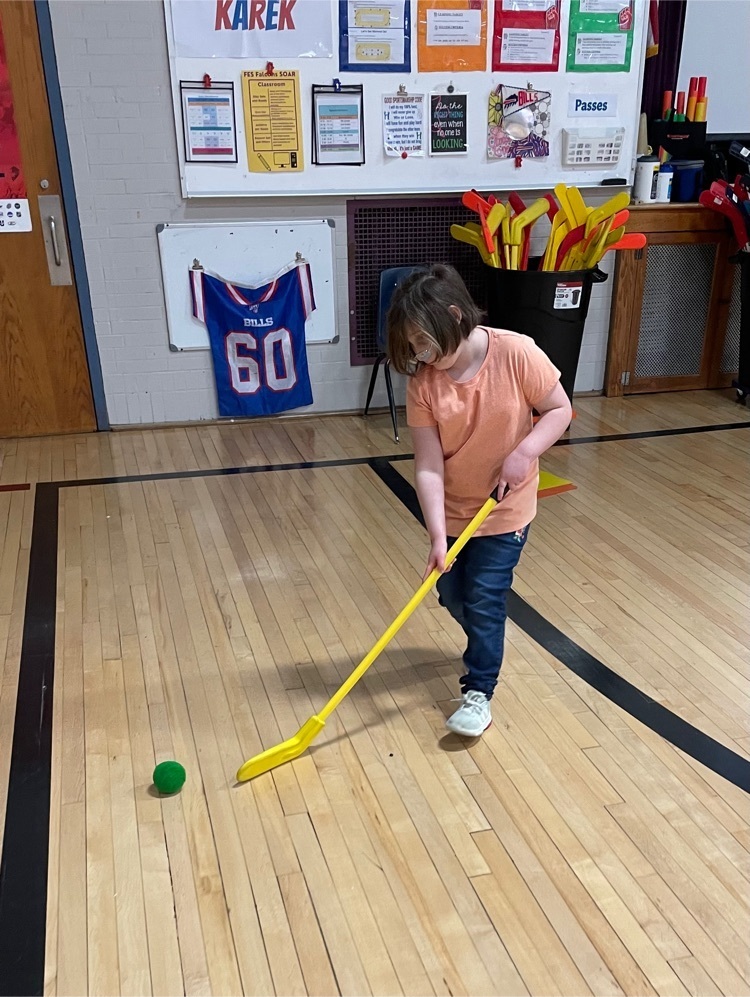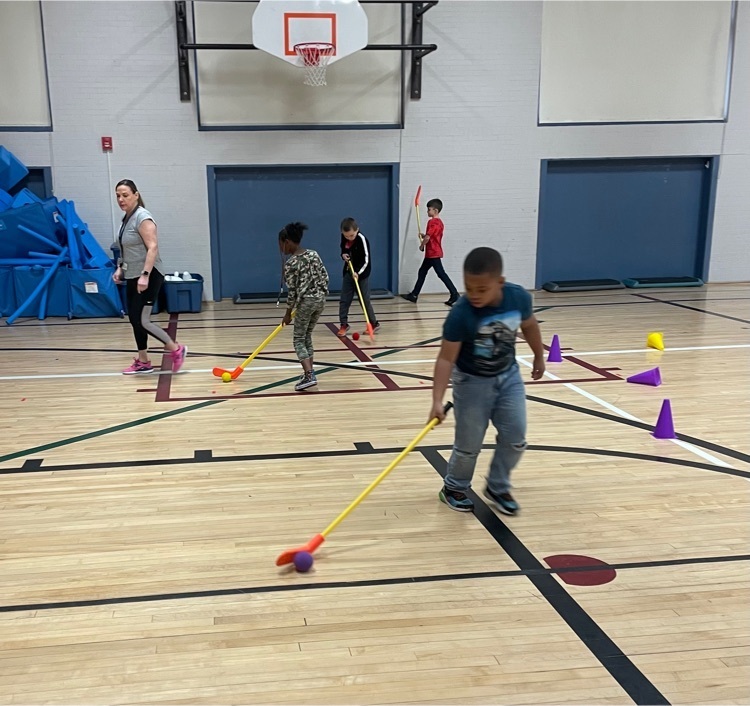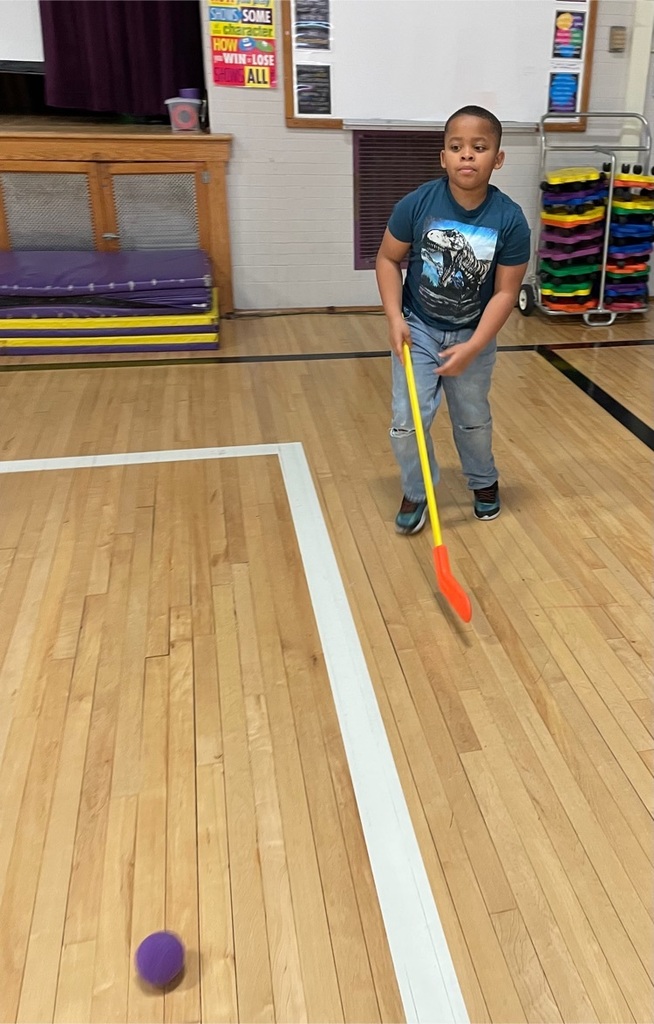 Tomorrow is our Winter Ball and we can't wait to see your dance moves! This is just a reminder that the dance starts at 6:00 and ends at 7:30.

Today we celebrated the life and legacy of Dr. Martin Luther King, Jr. by marching for unity to the Caroline County Courthouse.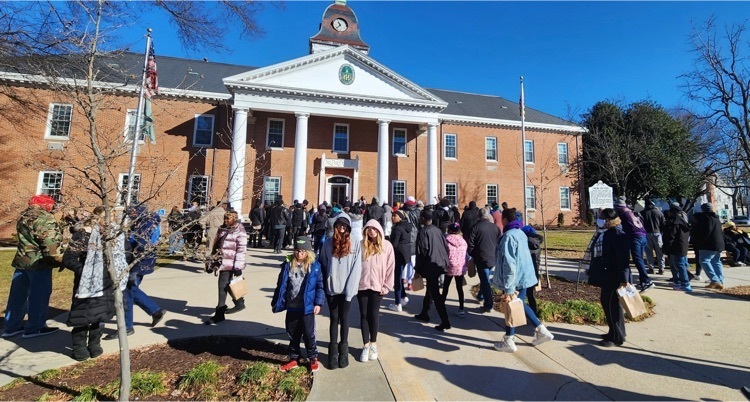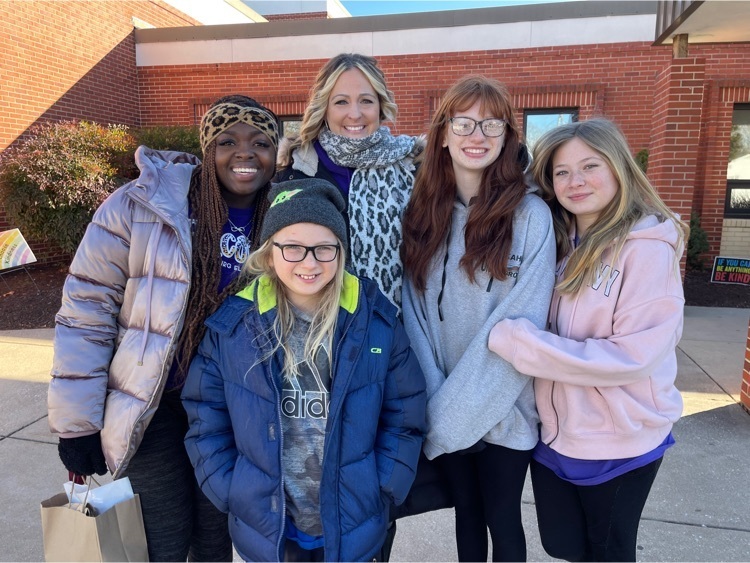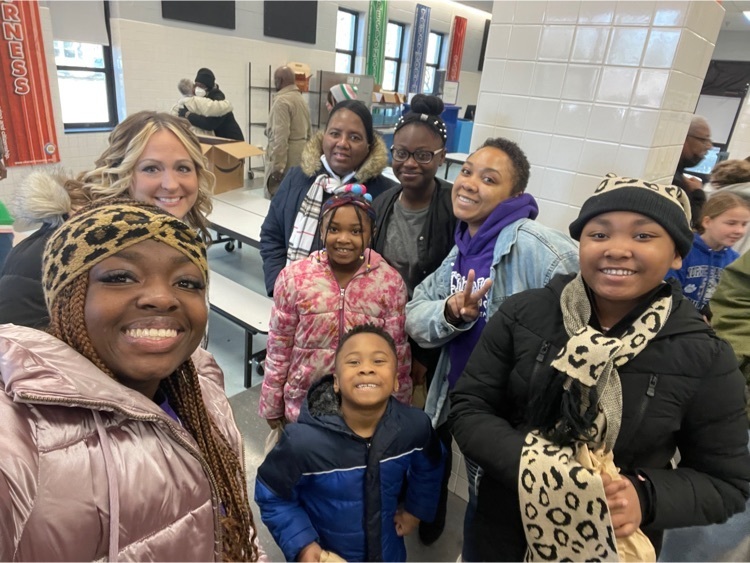 "The function of education is to teach one to think intensively and to think critically. Intelligence plus character - that is the goal of true education." - Martin Luther King, Jr. All schools and offices will be closed Monday, January 16, 2023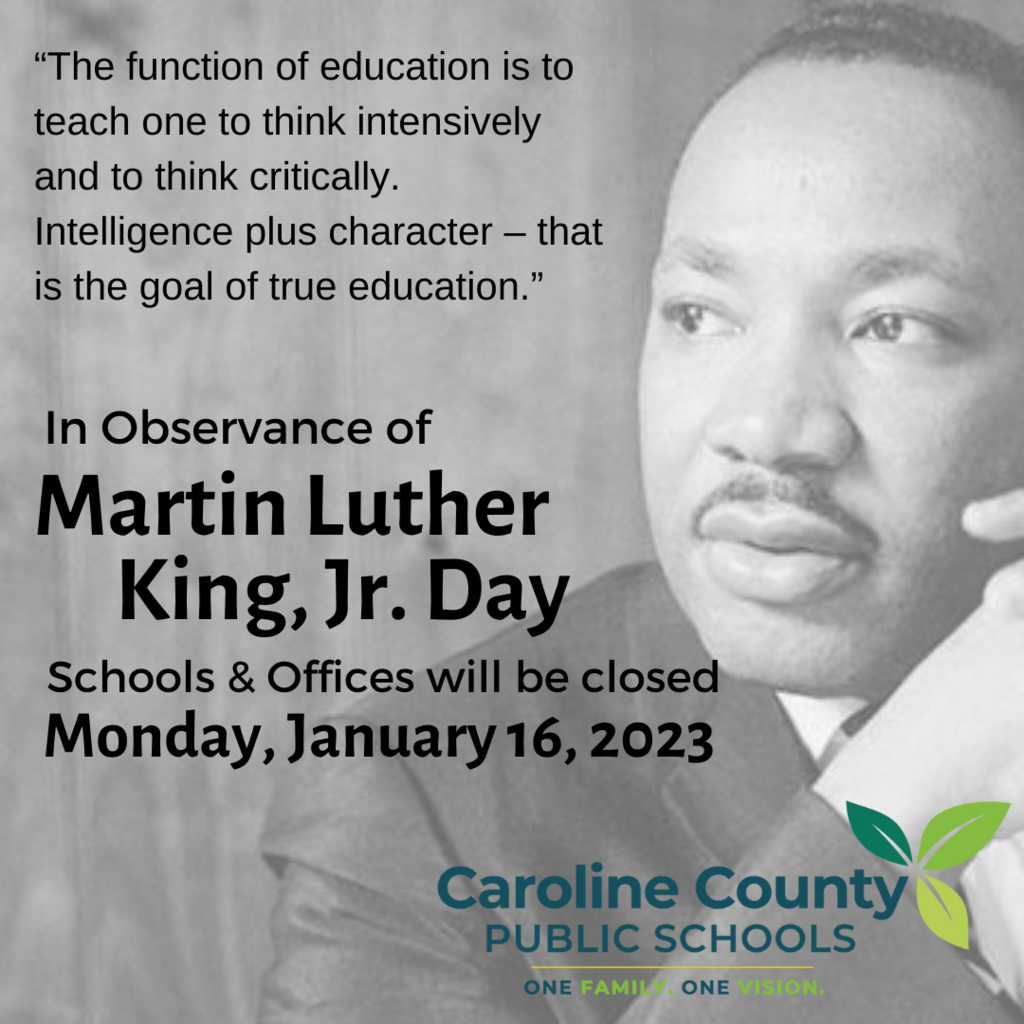 Monday, January 16, all schools and offices are closed in observance of Martin Luther King, Jr. Day. #OneCaroline

All schools and offices closed Monday, January 16 in observance of Martin Luther King, Jr. Day. #OneCaroline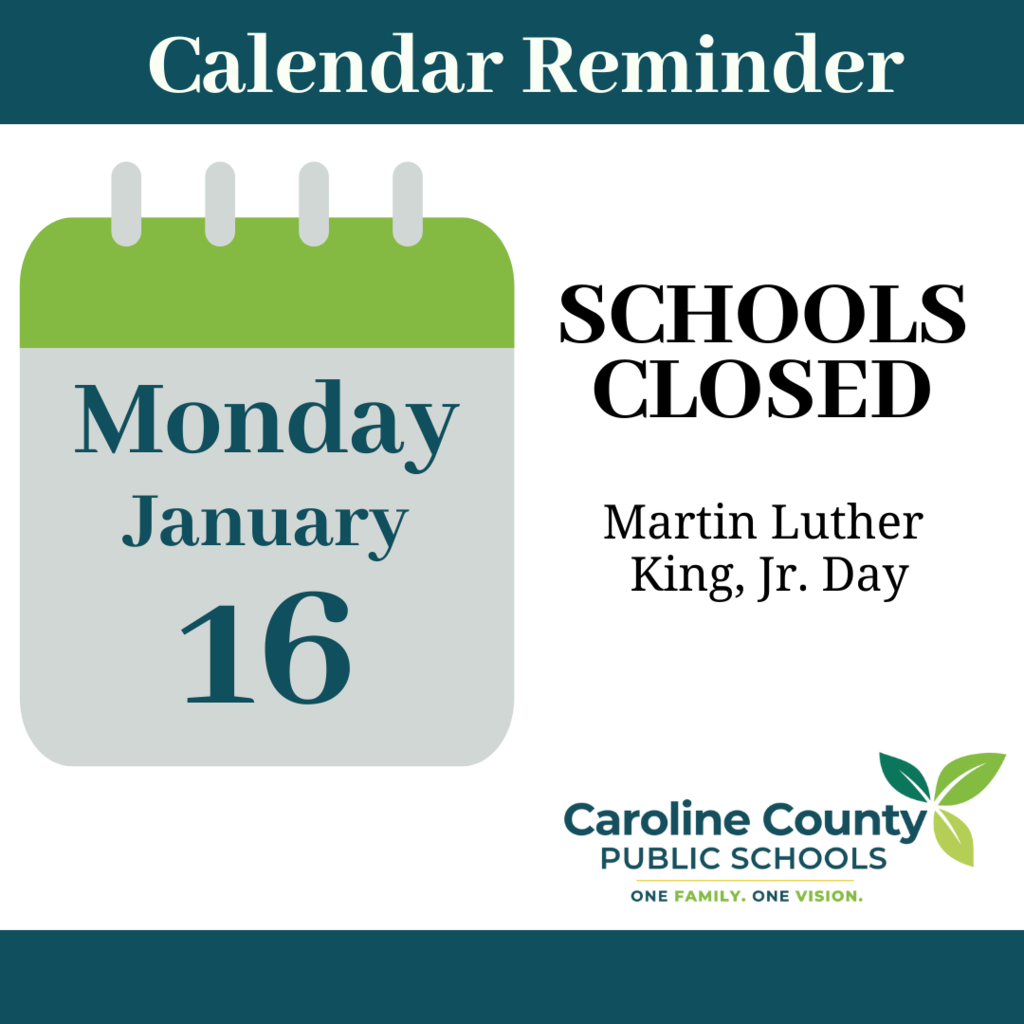 Available at no charge to all K-12 students - Live 1:1 online tutoring through our Exact Path Program. Email
edmentum@fevtutor.com
to get started! #OneCaroline